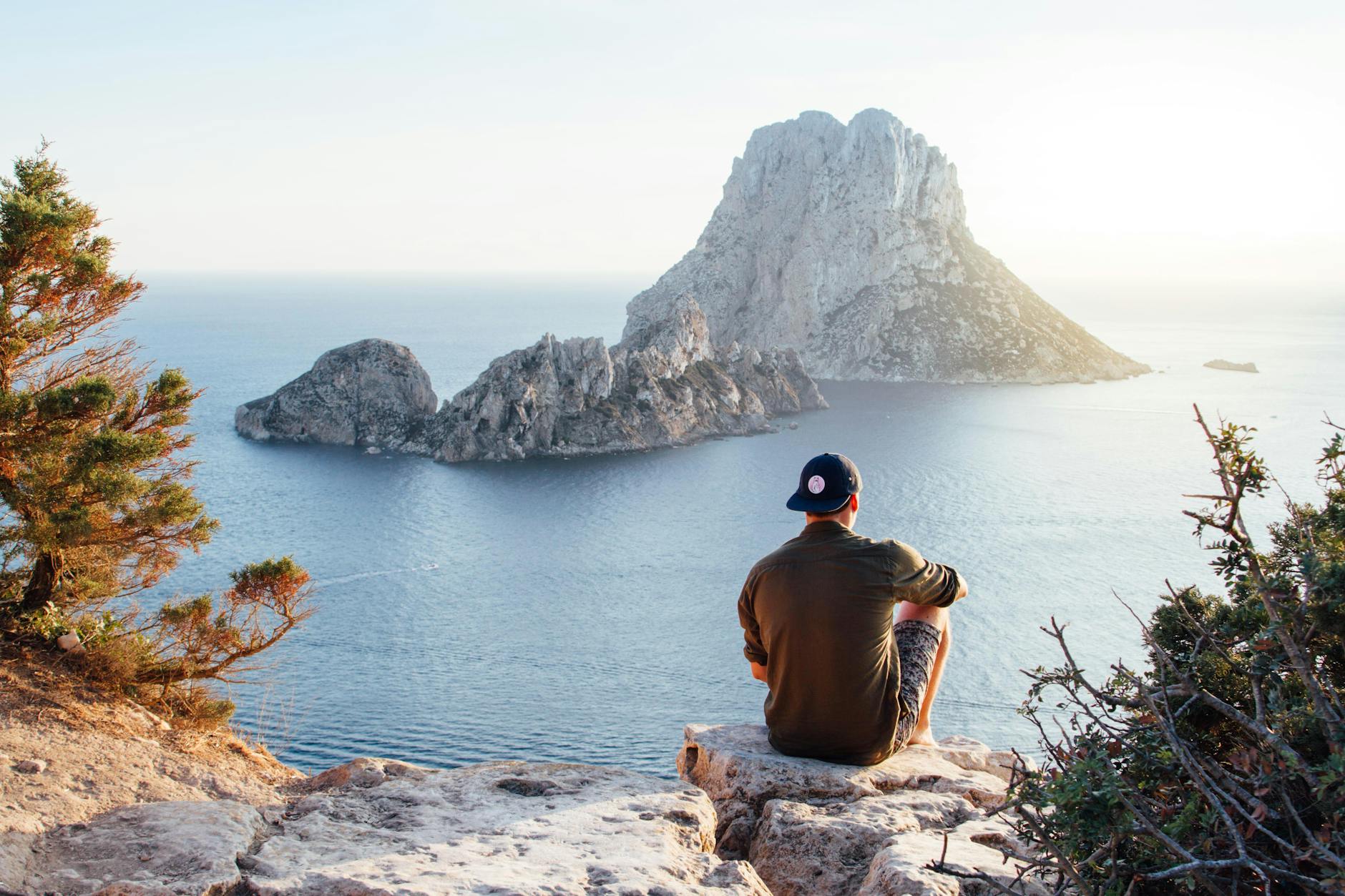 " Life can only be understood backwards; but it must be lived forwards. "

-Soren Kierkegaard
Are you ready for a once in a lifetime get-away! Are you feeling the dread of the work week! Do you ever feel like your life is a dull mindless routine! Well, think again! With our exclusive vacations, all your problems will go away! No more depressive thoughts! Call now to receive this once in a lifetime deal plus a gift card of your choice to spend in anything you want! This is basically what every get-away commercial is based-off emotion appealing benefits. Therefore, our mind is tricked into creating a beautiful reality where we envision ourselves enjoying in beautiful sandy beaches without a worry in the world and sipping on frosty piña coladas while watching our picture-perfect family. Don't get me wrong this is an excellent thought to have, especially since modern-day marketing models many of its advertisements from these elements. Additionally, vacations are romanticized throughout social media, many of us posting these nicely edited photos to make our holidays seem nicer than what they are. Unfortunately, this sets our expectations higher, allowing more space for disappointment and shortcomings; this can significantly affect our vacation experience, which defies the whole purpose of a vacation.
So, what is a vacation? Why do we have them? Often, we insinuate vacations with pricey hotel bookings or that we must set aside so much money to enjoy ourselves thoroughly. Unfortunately, having this mindset doesn't allow us to enjoy our vacation. By planning more, we experience less essentially, and I know to this might sound ridiculous, but in many cases, it's quite factual. As humans, we always like things to go our way; we feel distraught when things don't go as planned. Now you can imagine how a family feels when their flight is canceled or when an incident prevents them from enjoying the rest of their vacation. Although, vacations are for enjoying ourselves and releasing accumulated stress which is why we look for different ways to do that; therefore, the hospitality industry takes advantage of this problem and creates all sorts of attractions to attract a wide array of demographics. As a result, of our increase in workforce and business growth, also don't forget our populations demand for material possession that has created numerous jobs; all of these factors, demand more hours from workers, more hours cause fatigue which then makes the worker look for ways to relax. This is the backbone of most hospitality businesses which is why many emphasize the customer service component; hospitality businesses are aware of the demanding jobs many of their patrons undertake which is why they want to create unforgettable experiences. However, this cannot fix our deeper issues, which is what we need to differentiate when we travel or go on vacations.
We are the same person every place we go, see we look for happiness in these beautiful places that we find on social media. We create an illusion in our mind of how happy we are going to be or create these massive expectations that are bound to collapse at any unplanned misfortune. Ultimately, a vacation can be anywhere; anywhere our mind can feel at ease, anywhere where we can reconnect with our spirituality. We don't have to spend much money to achieve this; instead, we need to invest in ourselves to enjoy a vacation. In other words, if you are feeling sad now and depressed anywhere, you go that same feeling will follow, we cannot deceive ourselves with changing our personalities or behaviors just because we are going on a pricey vacation. One thing we always need to remember, incremental lifestyle changes sustained over time is what impacts our overall vacation experience.